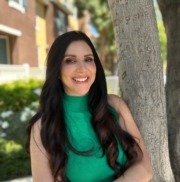 Shannon is a successful realtor who has been helping buyers and sellers navigate the real estate market in Orange County for the past 19 years. Her deep love for the coastal lifestyle and her extensive knowledge of the area make her a go-to resource for anyone looking to buy or sell a home.
Born and raised in Huntington Beach, Shannon has a deep understanding of the local real estate market and has built a reputation for her exceptional customer service and attention to detail. She takes the time to listen to her clients' needs and works tirelessly to help them achieve their goals.
One of Shannon's passions is home design and architecture. She has a keen eye for detail and a talent for helping clients envision the full potential of a property. Her expertise in this area has not only helped her clients find their dream homes, but has also helped sellers showcase their homes in the best possible light.
Shannon's success as a realtor is a testament to her hard work, dedication, and unwavering commitment to her clients. She has earned a reputation for her professionalism, integrity, and ability to get the job done. Her clients appreciate her honest, straightforward approach and her willingness to go above and beyond to ensure their satisfaction.
When she's not busy working with clients, Shannon enjoys spending time with her family, exploring the local beaches, and staying active. She is a true believer in the power of a healthy lifestyle and is always looking for ways to stay fit and healthy.
In conclusion, if you are looking for a top-notch realtor who knows the Orange County market inside and out, Shannon is your go-to person. With her extensive knowledge, exceptional customer service, and passion for home design, she is the perfect partner to help you achieve your real estate goals.