Adriana Gee
Sales Partner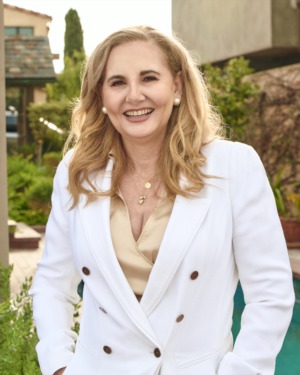 Hi and welcome! First, let me tell you a little about myself. I wear multiple hats like most people. I am a wife to Gary Gee, a mother to 2 adult children, Jonpaul and Tatiana, and a certified House Hunting Expert! I love a good coffee shop because I'm from Colombia, South America.
As a Behavioral Science graduate from Cal State Fullerton, my passion for teamwork and helping others achieve their dreams led me to pursue a career in real estate. This fast-paced, ever-changing environment ideally suited my desires. After years as a real estate enthusiast, I leap into the field started by helping a friend with her business, which quickly translated into a successful career.
I see real estate as more than just buying or selling a house. As I like to point out, buying/selling a house is a wise investment and a very personal process for the families searching for their forever home. With this in mind, making my clients feel part of the family motivates me daily. For me, helping you find you're forever home and getting you top dollar for your existing home means guiding you through the process from start to finish. 
 Providing excellent customer care is the key to my success. I believe a superb experience starts with proper and clear communication among all parties involved. Such dedication is what sets me apart from other agents.
My career is founded on loyal clientele, personal referrals, and repeat business. I have a high-level commitment to staying on top of the real estate market, consistently developing cutting-edge marketing strategies. These innovations have resulted in many happy locals, national, and even multinational customers.
I look forward to helping you with any of your real estate needs.